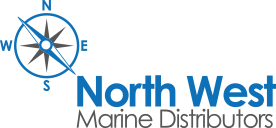 North West Marine Distributors
26940 26th Avenue, Aldergrove, B.C. Canada, V4W 4A4


Agents, distributors and manufacturers of high quality marine products.
North West Marine Distributors are Agents, Distributors and Manufacturers of high quality marine products in Canada and the West Coast United States. NWM represents trusted, established, industry leading brands, servicing the needs of customers within the Commercial Marine, Recreational Marine, Oil and Gas and Transportation Industries.